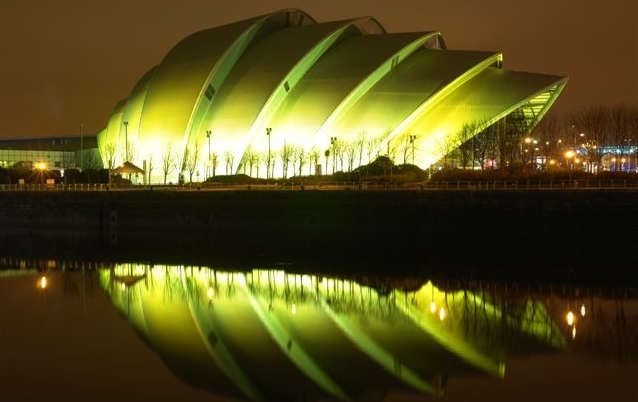 Glasgow and the SECC has been confirmed as the venue for a world-wide sports and sports science conference, which will be held in the run-up to the 2012 Olympic Games in London.
The International Convention on Science, Education and Medicine in Sport (ICSEMIS) will welcome 3,000-delegates and take place at the SECC from 19 – 27 July 2012. It is expected the event will generate more than £5 million worth of economic impact for the city in addition to strengthening the Glasgow's credentials for hosting major sporting events in the run up to the Commonwealth Games in 2014.
Ben Goedegebuure, Director of Sales at the SECC commented: "The SECC will be playing an integral part in the 2014 Commonwealth Games when they come to Glasgow and this pre-Olympic conference represents further, our continuing commitment to supporting and staging major sporting events. We look forward to welcoming ICSEMIS delegates to Glasgow."
The Brunel ICSEMIS 2012 Consortium – with support from Glasgow City Marketing Bureau (GCMB) made the successful bid to host the conference and Molly Doheny, Head of the Convention Bureau at Glasgow City Marketing Bureau commented, "We have been working with the Brunel Consortium for two years on this bid and it's extremely gratifying to see all our efforts paying off. I visited the convention while it was in Guangzhou last week and China has set the bar extremely high. But we are confident of delivering a successful event in Glasgow in 2012."
The ICSEMIS is designed to promote and advance sports medicine and sports science, to the benefit not only of elite athletes, but also to the health and lifestyle of communities around the world.
It is anticipated that delegates to the Glasgow convention will come from all around the world, with financial assistance provided to students from developing countries via a scholarship scheme. Closer to home, the Consortium plans to develop a programme of activities to engage members of the general public – and young people in particular – in the excitement of sport science.
Category: Conferences, Featured