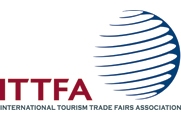 As an affiliate member of UNWTO, ITTFA is able to provide its members with additional support and information on the global tourism industry, as well as giving support to UNWTO in some of its activities.
In order to give advice to its members in the current economic crisis, the UNWTO produces the World Tourism Barometer. By monitoring short-term tourism trends on a regular basis, UNWTO aims to provide all those involved directly or indirectly in tourism with adequate up to-date statistics and analysis in a timely fashion.
The UNWTO World Tourism Barometer is published three times a year, in January, June and October and offers a unique overview of short term international tourism trends. Each issue contains three regular sections: an overview of short-term tourism trends including data on international tourist arrivals, tourism receipts and expenditure for over 100 countries worldwide and data on air transport on major routes; a retrospective and prospective evaluation of current tourism performance by the members of the UNWTO Panel of Tourism Experts; and selected economic data relevant for tourism.
With the world facing the most severe recession of the post second world war period, tourism has been seriously impacted, although coping better than some other sectors. Tourism demand experienced a sharp downturn in the middle of 2008 and as expected, the decline in demand intensified in 2009 under the impact of the rapid deterioration of the world economy and of the influenza (AH1N1) outbreak. International tourist arrivals worldwide declined by 7% in the period January to July 2009, compared to a still very bullish first part of 2008.
However, the latest data from the October Barometer indicates that decline in international tourism may have bottomed out. Preliminary results for July and August, the two high season months, show a smaller decline compared to the same months last year at only -3% thus signifying a gradual pick up in global travel and a more optimistic trend.
In general ITTFA member shows did fair well in the first half of 2009 with business as usual at many shows. "Despite the recession, 2009 got off to a good start for members with solid bookings and space sold well. Visitor numbers may have been down in some cases but this is not necessarily a negative and often creates an even more favourable marketing opportunity as attendees will be key industry players and more focused," comments ITTFA Chairman Tom Nutley.
In absolute terms, the number of international tourist arrivals worldwide is estimated to have reached 600 million between January and August 2009, down from 643 million in the same period of 2008. The first eight months of the year generally account for roughly 69% of the total annual number. Following negative results since September last year, all of these eight months of 2009 also showed negative growth equating to a relative decline of 7%.
However not all regions are struggling. Africa has continued to post good results, +3.8%, year to date and some others such as South America, Caribbean, Oceania and South East Asia, did better than the world average of -7%. Hardest hit were South Asia, North America, Northern Europe, Southern and Mediterranean Europe (all four between -7 & -8%), Central and Eastern Europe (-10.6%) and the Middle East (-7.6%). The Middle East was looking much harder hit pre summer but between June and September arrivals have picked up, showing positive figures.
Breaking the regions down, various countries worldwide bucked the overall negative trend posting positive growth. Among these were Morocco with +8% January to July and Sweden with +1.2%, one of the very few countries in Europe to show a positive growth in tourism arrivals.
"Sweden has had a rather good tourist season, helped by the strong Swedish Krona against the Euro," comments TUR Business Manager and ITTFA President, Johan F Lundberg. "Swedish tourists have also stayed in Sweden this year, more than ever. The recovery in Sweden has indeed started, but indications are that it will be a slow recovery and the tourism industry expects the next coming year to continue to be a difficult one, especially for hotels, meetings and conferences. TUR 2010 received less bookings up until September, compared to last year but October was significantly better. We are therefore still holding the prediction that our show will be as big as last year."
Moroccan Tourism Market joined ITTFA in 2008 and despite being a relatively new show it hosted over 260 exhibiting companies from 23 countries this year and attracting over 10,000 trade visitors. General Manager, Kamal Rahal Essoulami states "Morocco is entering an exciting phase in the development of its tourism industry and despite the recession there is great optimism for the future, confirmed in these UNWTO international arrivals figures. Being strategically positioned between Europe and Africa, Moroccan Travel Market is the ideal platform to facilitate business development between these two regions and we expect a strong attendance at our 2010 event."
Domestic markets, actively stimulated by many governments during the crisis, are expected to do slightly better, though this will not compensate for the losses in international markets. As in previous crises, tourism earnings are expected to suffer somewhat more than arrivals as consumers tend to trade down, stay closer to home and travel for shorter periods of time.
Although much uncertainty persists, there are signs indicating that the lowest point may have been reached in the tourism sector. Data on international tourism for the months of July and August show a relative improvement over previous months. Arrivals have declined by 3.4% as compared to decrease rates of 10% in May and 7% in June. Other industry indicators seem to corroborate this trend. IATA reports that in July passengers' demand for international scheduled flights fell by 3% and in August by 1% with September showing a slight increase (+0.3%) after a year of declines and according to the monthly report on trends in the supply of domestic and international airline flights and seats by OAG, a global aviation data company, worldwide airline capacity for October 2009 is showing positive growth for the third consecutive month.
Although the unfavourable economic conditions are expected to continue affecting the industry, the rates of decline appear to be easing and are expected to continue doing so through to the remainder of the year.
For details on all ITTFA member shows, visit www.ittfa.org.
Category: Topics