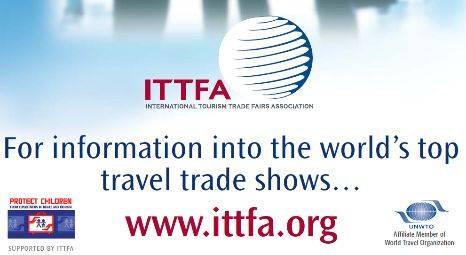 As London readies itself for a royal wedding and an influx of tourists eager to absorb all the pomp and ceremony on April 29th we can look forward to a good start to tourism in England for 2011. British tourists going abroad will be looking for value for money holidays in general, as will most nationalities as we continue to cope with financial hardships.
In Europe Tallinn, the capital of Estonia, together with the Finnish city of Turku assume the mantle of European Capitals of Culture and both cities have packed programmes of events to attract the tourist. Further afield, New York looks at the 10th anniversary of 9/11 and New Zealand gears up for the Rugby World Cup.

But behind the glitz and promotion of mainstream tourism lie the niche markets and less usual holiday options, one of which is Voluntourism, a word we will hear more of as the sector goes from strength to strength.
Voluntourism is defined as travelling abroad and taking part in any volunteer project whilst receiving no compensation and recently, these 'bite-sized' volunteer holidays have grown in popularity. There are many types of volunteer vacations ranging from cleaning up local wildlife areas which require little or no skill to providing highly skilled medical aid in a disaster struck zone. Although participants on these holidays come from a variety of backgrounds, they all share a desire to do something good whilst experiencing new places and cultures.
Travel exhibitions play a pivotal role in nurturing and developing these niche markets and are the ideal place to showcase new ideas, test the waters and obtain key contacts. ITTFA member TUR, the leading Scandinavian trade fair for travel, tourism and meetings, has noticed a definite increased interest in Volunteer travel. "We have recently started up a brand new collaboration with a Swedish company called Amzungo, a travel agency specializing in Volunteer travel, providing a range of options and opportunities for travellers to make a contribution to the local market," comments Per Magnusson, TUR Exhibition Manager.
Through Amzungo, TUR will sponsor a free Volunteer travel package worth approx 1000 Euro for one person. Amzungo attracts a new kind of visitor to the fair and TUR can promote their sponsorship as a part of their corporate social responsibility policy. TUR has also joined forced with Green Bag Tag providing exhibitors with the opportunity to make a climate donation towards reducing their CO2 impact whilst participating at TUR. CSR is becoming a big part of exhibition organizers repertoire and sets a good example in the field of responsible tourism.
As visitors and exhibitors alike look even more carefully at their choices, it is the events which can offer both the mainstream and the niche travel products, those who are looking to the future, that will stay strong and prosper in this tough economic climate. It is now up to organizers to offer a full catalogue of products and features by broadening their horizons and staying a step ahead. Travel exhibitions should be at the forefront of new products and markets and leading trade event such as TUR help show the way.
The volunteer tourism sector really started to develop in the 1990's when the travel industry developed niche products and firms started up to provide volunteer vacations to people who had no previous experience with a cause and to cater to the increasing number of young people taking gap years. Some of the earliest organizations to offer such trips included Earthwatch, Habitat for Humanity, and Global Citizens Network. However, the idea of combining voluntary service with travel is not a new concept. In fact, it can be traced back for many thousands of years in various cultures and religious orders throughout the world. Missionaries, healers, medical practitioners, sailors, explorers, and countless others have rendered service in conjunction with their travels.
Voluntourism now caters to people of all ages, offering a way to learn about the people and places being visited on a deeper more meaningful level, which can also lead to establishing long-lasting connections. Often participants will learn a new skill and, if the overall experience is positive, continue to support the area or project once back home. It can be a way to give back to a community, to work towards a cause you believe in, or simply to find a way to make a positive impact through your travels. As demand grows, more and more non-profit organizations, agencies and tour operators will expand the opportunities on offer to those looking for a different type of vacation experience.