Athens Luxury City Break, 5 days / 4 nights – PLUS free seaside week Tour No GTA54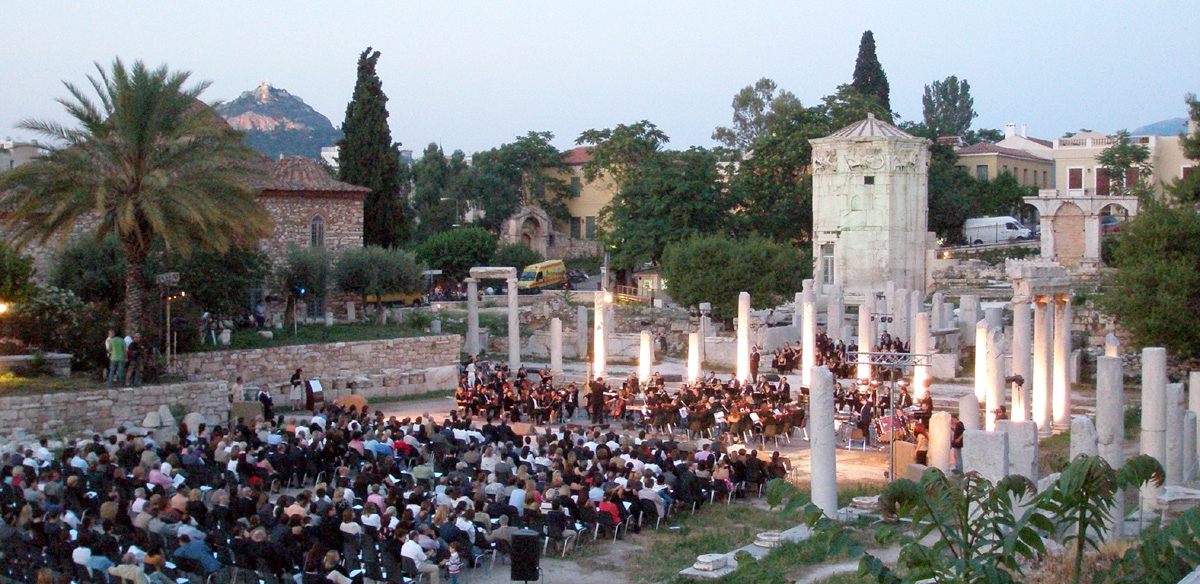 Athens Luxury City Break 5* Hotel
Athens Luxury City Break, central, high rated 5* Hotel with breakfast for 2 persons, double/twin room, air tickets not included. Including full day tour to Delphi, half day Athens Tour with Acropolis & Acropolis Museum, transfers from/to airport..., For full programme, please visit Tour No GTA45
€1,096.00
€1,096.00 Athens Luxury City Break for 2 persons(Tour No GTA45). 5 days / 4 nights with breakfast in a 5-star central hotel, in a double/twin room, air tickets not included. A free seaside week included in the price, available as long as it is listed here but limited to 20 weeks, please read details in the end of this page*.
Available only through Greek Travel Ambassadors, the most innovative travel platform for Greece
Includes from/to airport, full day tour to Delphi, half day panoramic tour of Athens with a guided tour to Acropolis and guided tour to the new Acropolis Museum.
Your Athens City Break in Details:
Day 1: Arrival in Athens International airport. Our English speaking driver will awaits you to transfer you to your hotel. Free day and evening, you may use highlights and private info included in your welcome pack to discover any of the selected venue(s) exclusively chosen to surprise Greek Travel Ambassadors.
Day 2: Half day tour with visit Acropolis and the new Acropolis Museum, entrance fees included.
The Athens half-day tour, depart for a photo stop at Panathinaiko Stadium where the first Olympic Games took place in 1896. It is the only stadium built out of white marble. Proceed, passing by Zappeion and Temple of Olympian Zeus. You will then pass the Athens Trilogy which includes the University of Athens, the Academy of Athens, and the National Library. Continue passing by National Garden, Hadrian's Arc, St. Paul's Church, Parliament, Tomb of the Unknown soldier, Schliemann's House (Numismatic Museum), Catholic Cathedral, Old Parliament, Constitution Square , Russian Orthodox Church, and finally ACROPOLIS (visit Propylae, Temple of Athena Nike, Parthenon, Erechtheion with its Porch of Maidens).
Continue the expert guided Athens sightseeing and museum tour with a pleasant short walk passing by Herodion and Dionysos Theater, in order to visit the new Acropolis museum. Avoid and skip the lines of the new museum. Main attractions such as votives, artifacts of every day life, statues from archaic period, Caryatids, and of course the Parthenon hall with the metopes, the pediments and the frieze will impress you.
Day 3: Free day to scroll around Athens downtown. You may use highlights and private info included in your welcome pack to discover any of the selected venue(s) exclusively chosen for Greek Travel Ambassadors, you will be able to create an unforgettable food tour and find hidden gems of Athens. We will keep you updated for all you may need to know to make your day in Athens very special.
Day 4: Full day tour to Delphi, the navel of the ancient world. This tour is among the most popular for travelers to Athens. We will pass by Castalia Spring, visit at the archaeological site and view the monument of the Argive Kings, the treasury of the Athenians, the Athenian Stoa, the Polygonal Wall, the monument of Platea and the Temple of Apollo famous for its oracle. Delphi museum, with it's spectacular exhibits include the frieze of the Treasury of the Sifnians, the Naxian Sphinx, the Statue of Antinoos, the metopes of the Athenian treasury, the famous bronze Charioteer, and many other artifacts. After lunch break-lunch not included-, we will visit Athena Pronaia Sanctuary, the most photographed spot in Delphi. On the way back to Athens we will pass by the picturesque mountain village of Arachova, built on the south slopes of Parnassus, well known for its attractive hand-woven carpets, rugs and quilts, as well as for its wine and cheese (short photo stop)
Day 5: After breakfast you will have free time till our driver will meet you for your transfer to Athens International airport for your flight back home.
Bonus: A free welcome pack with tips for your stay, highlights and private info for a food tour in the center of Athens, maps, our unique book with traditional Greek recipes and a special gift from the Greek land, a rare extra virgin olive oil of the highest quality (0.2-0.3%) to get with you back home. The pricing of this tour is for the period from 1st November 2017 till the end of March 2018……
*Bonus 2-Optional(but strongly recommended!), no extra cost:  A FREE week, airtickets not included(70 euro cleaning and registration fee applies for the whole week) in a seaside, seaview/side seaview, 10 metres from the water, self catering, high rated Holiday property, fully equipped even with fireplace stove, only 90 minutes from Athens international airport.
Your free week is available for the months April/May/June/October 2018, or any week between December '17 to March '18 to combine it with your Athens City Break in one trip. Check in day for the free week is preferably on Saturdays, for different day check in please contact us ……
*Choose this tour X2(€2,192.00 total cost), for two couples, a family with 4 adults etc., and you are eligible for the FREE week, same conditions, during the high season, July/August/September.
About your free week offered with Athens multi-day tours: We have secure a number of free weeks as part of the promotion plan of the north coast of the Peloponnese.
You will be hosted in a Traditional, High Rated, Boutique Property of 4 holiday homes ranging from 50-66 sqm, fully equipped for up to 4 people. It is ideally located right on the beach, few steps from the sea water with amazing views to the sea, just 90 min. by train from the international Athens airport. More info? Please email us @ gta@xeniosworld.com or message on Facebook
Please note: – If your preferred arrival date is later than 40 days from booking date, please contact us offline, you can buy this tour package by paying a 35% deposit and the remaining balance 30 days before your arrival date.
-The tour's daily plan is based on Friday arrivals, it may slightly change for other days arrival.
All the most popular tours for winter 2017-18 that combined with a free seaside week: Athens City Break / Athens Luxury City Break / Athens Grand Tour / Athens, 3 islands and Delphi Grand Tour
Contact us: