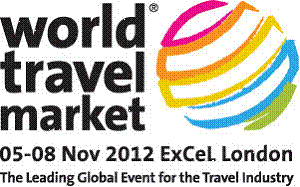 World Travel Market 2011, the leading global event for the travel industry, will generate a massive £225 million for its Europe & Mediterranean exhibitors, reveals independent research.
Fusion Communications' analysis of the WTM 2011 Europe & Mediterranean region reveals £225m of contracts will be generated, either through deals signed at the event with Meridian Club buyers or from further negotiations which will conclude before WTM 2012.
The Europe & Mediterranean region of WTM, which does not include the UK and Ireland, continues to grow in importance. More than 30 exhibitors made their début in 2011, with all areas of the continent represented. First-timers included the Latvian Tourism Development Agency and the Crimean Tourism Development Centre, tourist attraction the Istanbul Sapphire Observation Deck, Iceland's Blue Lagoon Spa and luxury hotel chain Aqua Vista Hotels.
Regular exhibitors including Spain, Portugal and France attended. Many others took advantage of the sponsorship opportunities, including the Greece National Tourist Office which continued its support of the WTM International Press Centre.
The region was also strongly represented in the revamped WTM Speed Networking event at WTM 2011. Exhibitors took advantage of the chance to meet contacts briefly before the event opened and arrange a more detailed discussion later.
Overall WTM 2011 will generate £1,653 million of business for all exhibitors before WTM 2012 opens on 5 November. The European region will account for around 14% of the total business of WTM 2011.
WTM continues to generate double-digit business growth for the global travel industry despite the gloomy economic picture of the past few years. 2011's £1.653m-worth of deals were 16% ahead of 2010's £1,425m, with the 2010 sum representing a 25% hike on 2009.
Reed Travel Exhibitions Director World Travel Market Simon Press said: "The amount of business WTM 2011 conducted for Europe & Mediterranean exhibitors is phenomenal and a testament to WTM's role in facilitating business on a truly global scale for its exhibitors."