I Visit Greece
…is a brand name incorporated by COSMORAMA to operate it's incoming sector as it perfectly matches with the essential features of this activity.
COSMORAMA is a well established Tour Operator based in downtown Athens, Greece that operates Outbound tours for Groups, FIT's & Corporate clients for both Leisure and/or Business in all over the globe.
COSMORAMA was established in 2002 to materialise the vision of it's founders – Mrs Nena Papadopoulou, Mrs Maria Kavvadia & Mr Panagiotis Iliadis, all experienced and celebrated tourism industry members, "To travel people from all over the World… to the Edge of the World", a motto that clearly explains the very international mixture of clients of the company.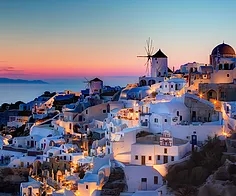 Athens – Santorini, 8 Days, 7 Nights. 5*/4*/3* B&B
Santorini, also known as Thira, is the top destination in Greece and among the most romantic destinations in the Greek islands and also in the world…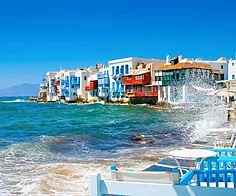 Athens – Mykonos, 8 Days, 7 Nights. 5*/4*/3* B&B
Mykonos island is located almost in the centre of the Cyclades complex. It is particularly famous for the cosmopolitan atmosphere, the exciting nightlife,…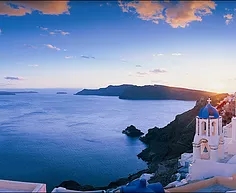 Athens – Mykonos – Santorini, 8 Days, 7 Nights. 5*/4*/3* B&B
A combination of the top Island destination in Greece.
You will enjoy the best beaches in Greece by being in Mykonos and watch the most beautiful sunset in the world in Santorini….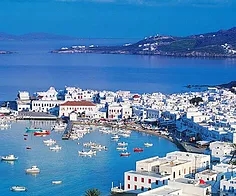 Athens – Paros, 7 Days 6 Nights, 5*/4*/3* B&B
Paros in Greece is among the most popular islands of Cyclades. Located in the heart of the Aegean Sea, Paros island is ideal for young people, romantic couples and families, too.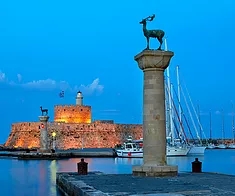 Athens – Rhodes, 7 Days 6Nights, 5* B&B
Rhodes Greece is the largest and most popular island of Dodecanese. With 300 days of sunshine per year, Rhodes island is mostly famous for the romantic Old Town and amazing beach resorts.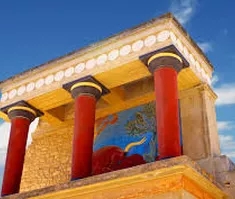 Athens – Heraklion, 7 Days 6 Nights 5*/4*/3* B&B
Crete is the largest Greek island of Greece, located in the southern side of the Aegean Sea. One of the most popular destinations of the country, holidays in Crete is the dream of a lifetime.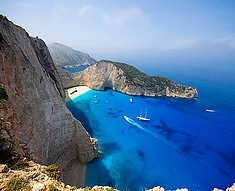 Athens – Zakynthos, 8 Days 7 Nights, 5*/4*/3*B&B
Athens & Zakynthos (Zante) the perfect holiday. Combine Culture and relaxation in the deep blue sea of the Ionian.
Have a swim at the wide sandy beaches in the company of sea turtles, go snorkelling or scuba diving between rocks and in underwater caves.
Category: Destinations, Highlights Greece