2013 World Congress of Neurology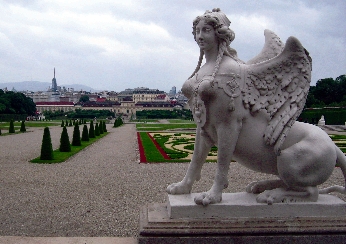 With the World Congress of Neurology, the largest scientific convention for neurologists in the world, Vienna has landed yet another major congress.
Some 10,000 delegates are expected to attend the event from September 22-27, 2013, at Messe Wien Exhibition & Congress Center Center. Vienna was selected in direct competition with Helsinki and Valencia.
"Vienna's successful bid for this congress further reinforces our city's reputation as a city of science. In economic terms, the city will benefit from around 50,000 additional overnights and a contribution to GDP of around 25 million euros," enthused Christian Mutschlechner, Director of the Vienna Tourist Board's Vienna Convention Bureau.
The decisive factors behind Vienna's success were the outstanding collaboration between the Austrian Society of Neurology, the Austrian delegate to the World Federation of Neurology, Professor Wolfgang Grisold, and Ulrike von Arnold, who has been handling the competition for the Vienna Convention Bureau from the word go.
Another benefit of Vienna's successful bid is that the European Federation of Neurological Societies (EFNS) has decided to combine its
annual congress in 2013 with the World Congress of Neurology in Vienna.
"The decision for Vienna is a feather in the cap of Austrian neurology, which has some outstanding accomplishments to its name in many areas, even by international standards. Furthermore, Vienna is one of the most important congress cities in the world and has often been the choice venue for international neurology congresses," commented Michael Ackerl, President of the Austrian Society of Neurology.