2011, Escardio Congress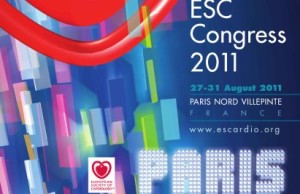 The ESC congress, taking place in Paris, in the Paris Nord Villepinte exhibition center will gather 30 000 participants from August 27th to 31st. Blue Yellow has been asked by 4 of its clients to organize the stay of more than 1 500 persons, coming from all over the world. Blue Yellow has booked the accommodation of all these participants, in many Parisian 4 star hotels and in adjoining neighborhoods.
The agency is now working on the organization of all airport/hotel transportation for our clients and their 1500 guests.
Dinner side, Blue Yellow is planning all the dinners for all the groups (present). The requests of our clients are all special: they have recommended more than 60 different restaurants and event venues to organize the dinners; they intend to confirm over 80 dinners in total, on each of the 4 nights of the stay. Of course, Blue Yellow will manage all transportation related to these dinners!
This kind of professional event requires significant manpower logistics: at least 28 resources will be gathered during 8 days around this congress for their different clients. On the transportation side, they plan to place coordinators and hostesses in the 2 Paris airports to handle the arrivals on August 26th and 27th.