2015, World Congress of Public Transport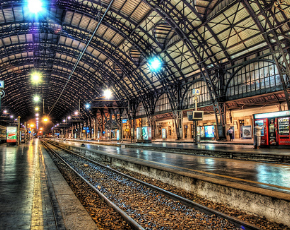 In June 2015 Milan will be the site of the World Congress of Public Transport, which will be held in the large conference complex of Fiera Milano Congressi in the heart of the city. This structure is being expanded and work completed – as of May this year, the city will have the largest and most modern congress centre in Europe.
Milan was chosen to host the World Congress of Public Transport by the Board of UITP (International Association of Public Transport), which has 92 member countries. It was a photo-finish, but Milan beat the other two candidates on the shortlist – Frankfurt and Montreal. The symposium will be made up partly of a congress, with associated exhibition area. Five thousand participants and a thousand overseas exhibitors are expected.
"An increasingly more international Milan confirms its leadership as a venue for congress tourism. This event will have positive repercussions on the local economy and employment", commented mayor Letizia Moratti.
"It is very satisfying to see our efforts appreciated also outside Italy. With its international airports, high-speed trains, increase in underground lines (increased from 75 to 192 km) and structural measures taken to lower pollution, Milan will be the focus of world attention, coincide perfectly with Expo 2015".
"Great satisfaction", declared Elio Catania, president of ATM, Milan's public transport system, "which is even more welcome in the year when ATM celebrates its 80th anniversary. A significant event for size and attendance, but above all for the prestige of our city.
It is the result of hard work by all the institutions in the "Milan System", for months now involved in this project and recognition of the reputation of Milan as a benchmark in promoting sustainable mobility and of the quality and innovation of our public transport".