2011, combined FESSH and EFSHT congress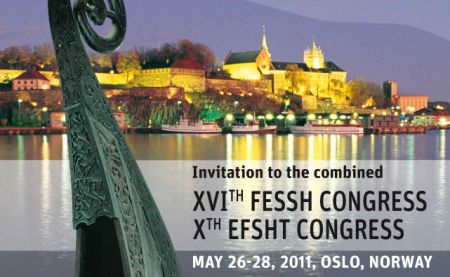 May 26-28, 2011
Oslo Congress Centre
Oslo, Norway

The 2011 combined FESSH and EFSHT congress will take place May 26-28, 2011, at the Oslo Congress Centre, Oslo, Norway.
The venue is located centrally in the city within easy walking distance of most of the hotels and the major sights.
Oslo is Norway's capital and largest city. It is a modern city, however, being the capital for a population of only a little less than 5 million is still small and with much of the village charm intact. Like most Norwegian cities it is built around a harbour and thanks to its small size nature is never far away, making it one of the "greenest" capitals in Europe.