2012, September, FIBES: National and International Conferences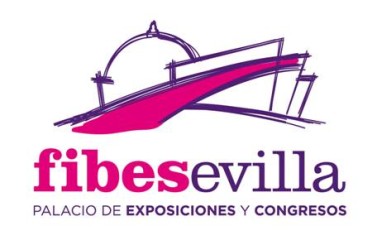 Next September, Seville Conference and Exhibition Centre will officially make use of its facilities enlargement for the first time by holding a macro scientific Conference with more than 3,500 attendants
It will be composed of five large conferences with an economic impact of 17 million euros in Seville and will generate over 46,500 night stays at hotels
Consolidation of FIBES, Seville Conference and Exhibition Centre, as a venue for big conference events has been taking place for several years. With its new commercial strategy, however, carried out by the congress department, the Sevillian site will finally stand out in the scope of large cities attracting Congresses and Conferences.
In this line, FIBES Congress Department and the New Management of the Centre are achieving significant results by attracting big events in the Business or Meeting Tourism sector. Starting in September and until December, FIBES facilities will host, among many others, five big congresses with mass attendance of the medical-scientific sector.
FIBES enlargement will officially be used for the first time on September 4th as the most suitable venue for the 37th FEBS (Federation of European Biochemical Societies) European Congress and the 22nd IUBMB (International Union of Biochemistry and Molecular Biology) International Congress. Two world-wide relevant meetings in their sector which will fill the different areas of FIBES with more than 3,500 attendants.
The economic impact to be generated by these five conferences in Seville and its province will mean figures of knock-on business of around 17 million euros and more than 46,500 night stays at the hotels in the city. This turnover will have a more than positive influence on Seville's tourist sector companies such as taxis, catering, shops, hotels, public transport, etc.
In September as well, the Ibero-Latin American College of Dermatology will hold its XIX Ibero-Latin American College of Dermatology Conference, CILAD 2012, from 19th to 22nd in Seville and in FIBES. Attendance will go up to more than 4,000 Spanish-Portuguese speaking members of the largest dermatology society in the world, composed of more than 22 countries.
The schedule will be completed in October with another two medical conferences, the XXVI National Congress of the Spanish Society of Extra-hospital Paediatrics and Primary Health Care, SEPEAP, including the III Spanish-Portuguese International Congress on Extra-hospital Paediatrics with more than 1,000 specialists. In turn, the SEC, Spanish Society of Cardiology, will hold the Congress on Cardiovascular Diseases which will be the meeting point for over 2,500 attendants. This is a very relevant meeting as crucial issues for the sector will be dealt with and the most outstanding specialists of Spain will be present.
In November FIBES facilities will welcome the IX National Symposium on Pressure Ulcers and Chronic Wounds, GNEAUPP, National Group for Study and Advice on Pressure Ulcers and Chronic Wounds, which will bring together about 1,000 professionals of the sector and will make Seville the reference point for those fields of knowledge.
This is how FIBES sends out its great bet on one of the most relevant sectors, the medical-scientific one, in the field of congresses and conferences. Evidence of this is the cooperation agreement which has recently been signed with the Ilustre Colegio de Médicos de Seville (Seville Physicians' Association) with the aim of promoting FIBES as the perfect venue for their meetings and conferences.
In this way, a new congress period starts off in FIBES with the powerful push of these events. From Seville Congress and Exhibition Centre, its staff and workforce will go on working in this intensive line to attract relevant, large events, as well as other meeting formats, which will place Seville in the first positions in the ranking of Meeting Tourism venues.