2011, Logistics & Transport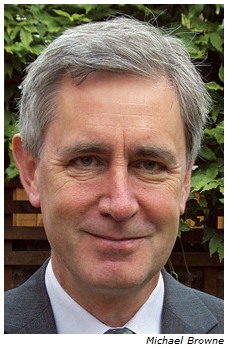 How are 17,000 athletes, 500,000 spectators and thousands of tonnes of freight to be moved around in one of the cities with the densest traffic in the world?
Michael Browne, the brain behind the logistics at the London 2012 Olympic Games, knows. He will be describing how this is to be done at Logistics & Transport.
Michael Browne is a professor at the University of Westminster in London and an expert on city logistics. Together with Transport for London he has planned all the logistics flows before, during and after next year's Summer Olympics.
His partner in the debate is the Australian Matthew Clarke, director of DB Schenker Sports Events, who was responsible for the logistics at three Summer Olympics: Sydney 2000, Athens 2004 and Beijing 2008 as well as at the FIFA World Cup in South Africa.
Also taking part are two Swedish sports stars with wide experience of logistics at major championships: Erica Johansson, European champion in indoor long jump, and Anette Norberg, double Olympic gold medallist in curling.
They will give their highly personal view on how apparently small logistics problems can have major consequences, such as when Erica Johansson packed her spiked shoes in her checked-in luggage instead of her hand luggage. Do you think the suitcase with the spiked shoes disappeared?
"I never made that mistake again," she says.
On the final day the starting point is the London 2012 Olympic Games. What logistics challenges are you faced with when such large volumes of people and freight are on the move at the same time?
Logistics & Transport takes place from 25-27 May. For further information and the seminar programme visit: www.logistik.to