2011, European Association for Cardiovascular Prevention and Rehabilitation (EACPR) Congress
EuroPRevent 2011 is the meeting place for scientists and experts engaged in preventive cardiology. This sixth congress will be organised by the European Association for Cardiovascular Prevention and Rehabilitation (EACPR) from 14-16 April 2011 in Geneva, Switzerland. This year's theme of the congress will be "Cardiovascular Prevention a global challenge – from science to practice".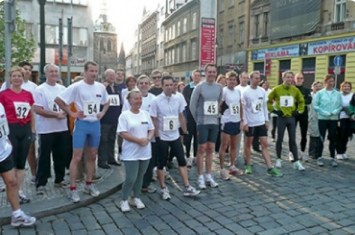 During the two and half day meeting, experts will discuss and present fascinating achievements in cardiovascular prevention obtained either in basic and translational science or in the implementation or recommendation of therapeutic strategies.
10 reasons to make plans to attend the congress

Pre-congress course on diabetes management
Honorary lecture
Sports cardiology
Global challenges in prevention and rehabilitation
How to sessions
Late breaking scientific achievements
Commercial exhibition and industry sponsored sessions
Networking opportunities
Healthy activities
Budget friendly and green
Fun Run and Fun Walk
Start your day by joining us with the EuroPRevent 2011 Fun Run & Fun Walk, a 5 km jog or 5 km walk from the congress centre and back on Friday 15 April at 07:00. Trophies will be awarded to the winners!
To enrol, contact the EuroPRevent 2011 Congress Secretariat or onsite in Geneva, visit the Social Events Desk located in the Registration area.
Pedal for your Heart
100 bikes from Genève Roule will be stationed outside the Congress Centre for delegate use from 14 April to 16 April 2011.  EuroPRevent 2011 is taking one more step towards an even healthier event! Not only is transporation in the city free, it's good for your heart!
Healthy Breaks
Go on, give yourself a break!
During the breaks, meet colleagues, visit exhibitors and review the posters. We will be offering healthy items such as fresh fruits and vegetables.
3 – 4 Healthy breaks will be held during EuroPRevent 2011.