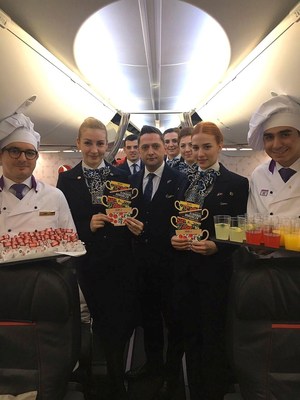 By launching flights to Voronezh, the global carrier reaffirms its ongoing expansion strategy to provide travelers with the greatest number of travel destination options.
With existing services to Moscow, St.Petersburg, Sochi, Rostov, Kazan, Ekaterinburg, Ufa, and Stavropol, Turkish Airlines now added Voronezh to its Russian network.
Due to the capacity increase strategy of the carrier on its Russia flights, roundtrip services between Istanbul and Voronezh will be operated as three times per week, on Tuesdays, Thursdays, and Saturdays, beginning from today.
Introductory round trip fares are available between Istanbul and Voronezh starting at 189 USD (including taxes and fees).
Additionally, for the first six months of operation to the new destinations, there is a special offer for Miles&Smiles members, with a 25% reduction in the miles needed to redeem either award tickets or upgrades.
Voronej flight times as scheduled from April 4th;
Flight No. Days Departure Arrival
TK 481 Tuesday, Thursday, Saturday IST 01:05 VOZ 03:45
TK 482 Tuesday, Thursday, Saturday VOZ 04:40 IST 07:40
Category: News