Leading Spas in unique destinations, an excellent place to detoxify and de-stress yourself from the tensions of daily life.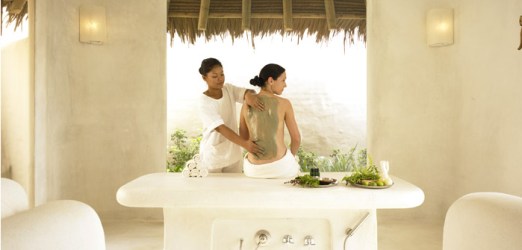 Six Senses Sanctuary Phuket
The first wellness retreat created by Six Senses, brings together fifteen years as a global leader – to create the premier destination spa of the 21st century.
Multi-day integrated health programmes focus on preventative wellness, helping to enrich lifestyles through complete immersion into healthy and mindful living. We provide the feeling of wellbeing in a sustainable learning environment that inspires lifestyle choices, creating harmony through nourishing products, transformational treatments and passionate service.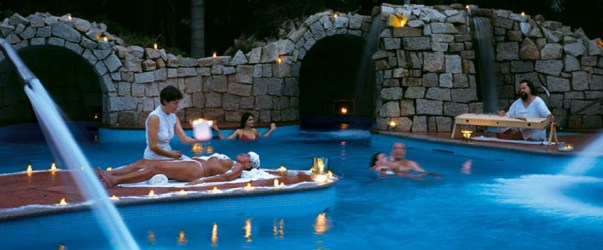 Health and beauty at the most famous Thalassotherapy Centre in Sardinia
The Thaermae del Forte houses the Thalassotherapy Centre, under the guidance of Dr. Angelo Cerina who is considered to be one of the leading international specialists in the sector. Thalassotherapy, as shown by all the most recent scientific studies, can be defined as a real "wellness medicine". The World Health Organisation also states this.
Care treatments taken from the marine environment (seawater, sand, seaweed) and integrated with complementary treatments at the Resort's SPA will allow you to conserve or regain peak psychophysical balance. Your body will emerge supple and toned, your skin will be radiant, your soul will emerge smiling and all stress and toxins will be banished by the strength of the sea and the sun.
The Wellness Centre is just a few kilometres from Cagliari and is surrounded by an incredible garden where beauty of Sardinian nature adds to guests' pleasure and relaxation. In this paradise of wonder and opportunity, you can soak up energy from six seawater tubs, all at different temperatures. Each tub produces a different feeling, from intense sea oil to the velvet of aloe. Like a flower, your wellbeing can blossom once more. A team of experts will attend to your every need in a highly sophisticated and luxurious spa. They will skilfully guide you along a personalised path of various treatments. Discover all that the Forte Village Resort's Wellness Centre has to offer.

Welcome to SHA's World.  Welcome to the Paradise of Wellness

Close your eyes and listen to the sound of water, breath deeply and discover the most exquisites fragrances of the world, let our experts masseurs work on each part of your body, now open your eyes again and observe the results of our unique beauty treatments …
Welcome to SHA's world.  A world of essences, textures and feelings to take you to the pure essence of balance.  A perfect mixture between mind and soul.
Get ready for a vehement travel amongst the different cultures and therapies of the world.  From India taking the benefits of  the ayurveda, from Japan the secret formulae of shiastsu and reiki, from China the bien-shu stone … from Tibet the pindas. …