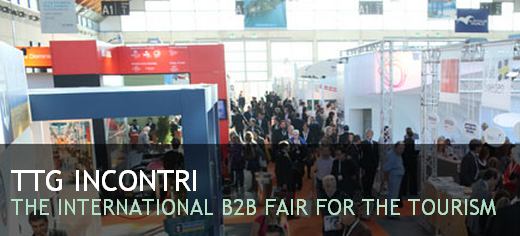 Alongside the numerous confirmations by foreign tourism Boards, new exhibitors are approaching the stage, among which Discover America.
Quality certification has recently been obtained by TTG Italia, the company organising the exhibition.
April 2010 – TTG Incontri, the main international tourism trade fair, scheduled for October 22-24, 2010 in Rimini (Italy), broadens its horizon and focuses on the quality of services. Already numerous are the foreign tourist Boards that have confirmed their participation, regarding their presence as strategic in order to promote their products in the Italian market and acknowledging the high quality of the services provided.  Proof of it be the recent assignment of the 9001 certification brand to TTG Italia, the company organising TTG Incontri: an important acknowledgement of the quality of corporate management systems in the fields of planning, organisation of fairs and events, publishing and services, conferring further authoritativeness to the company and to the trade fair itself, point of reference for the international tourism market.
Thus, TTG Incontri is further expanding, and has reached overseas: this year Discover America will take part in the exhibition with a whole pavilion dedicated to the American offer.
Among this year's new features is the participation of Frankfurt Tourist and congress Board and of Hamburg Tourismus, both for the first time at TTG Incontri. The number of foreign Tourism Boards that have already confirmed their presence is also increasing, among them: Aruba Tourism Authority, Baden Wurttenberg Tourismus, Bahamas Tourist Office, Bavaria Tourism, Cyprus National Tourist board, German National Tourist board, Hong Kong Tourism board, India, Israel Government Tourist Office,  Malta Tourist board, Mexico, Norwegian Tourist board, New Caledonia Tourism, Québec, Dominican Republic Tourist board, Serbia tourist board, Seychelles Tourism Board, Slovenian Tourist Board, Tourism Authority of Thailand, Tirol Marketing service, Tunisian National Tourism Office, Tourism Ireland.
To visit the exhibition website and keep updated on its latest news, go to: www.ttgincontri.it
Category: Events and Meetings, Featured